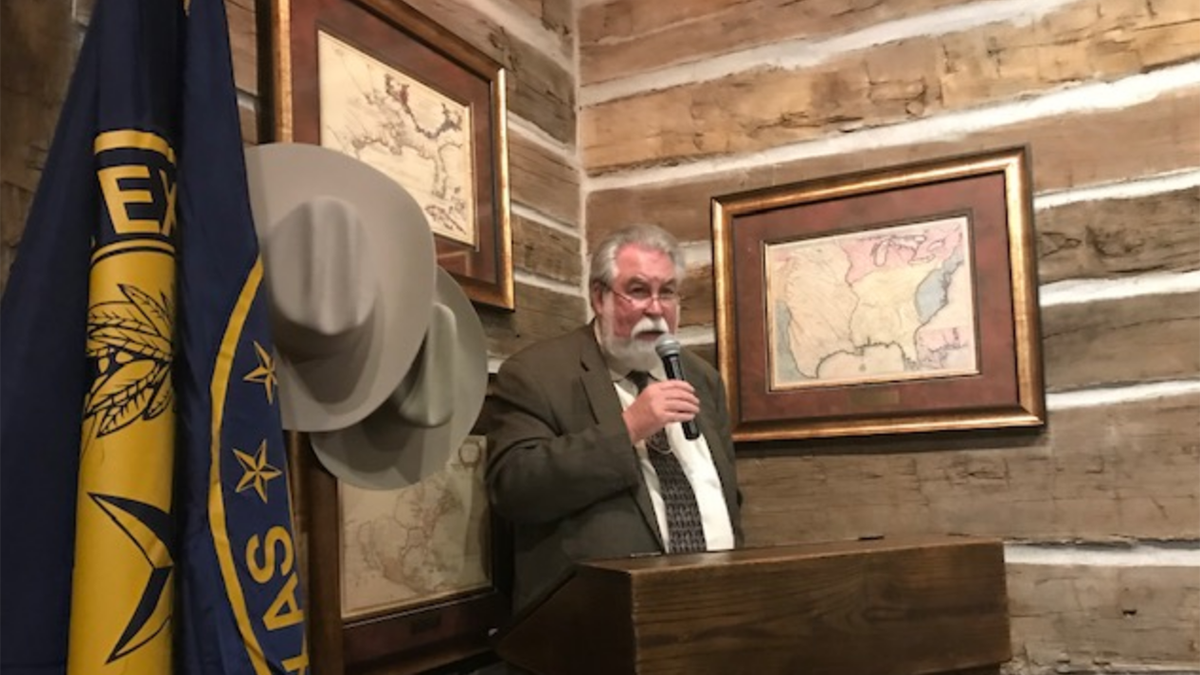 On Saturday, July 13, Deb and I were guests of the Lone Star Chapter of the Sons of the Republic of Texas. As the featured speaker, I delivered a presentation entitled, "Rats, Rancor & Rowdy Loafers: Houston City as Capital of the Republic of Texas, 1837-1839." Most of the stories revolved around episodes from my book, Texian Macabre: The Melancholy Tale of a Hanging in Early Houston (2007). Steamboat House Restaurant, one of the Bayou City's premiere steakhouses, served as the venue. Both the food and company were top notch.
Following the program, I signed copies of Texian Macabre and Lust for Glory: An Epic Story of Early Texas and the Sacrifice that Defined a Nation (2018). As usual, the Sons were more than generous, buying books valuing more than $1,000. Would that all my book signings were so lucrative—and so much fun.
Heartfelt thanks to the members of the Lone Star Chapter for a truly memorable evening. Gratitude also for their hospitality, generosity, and good cheer.
We had a blast!