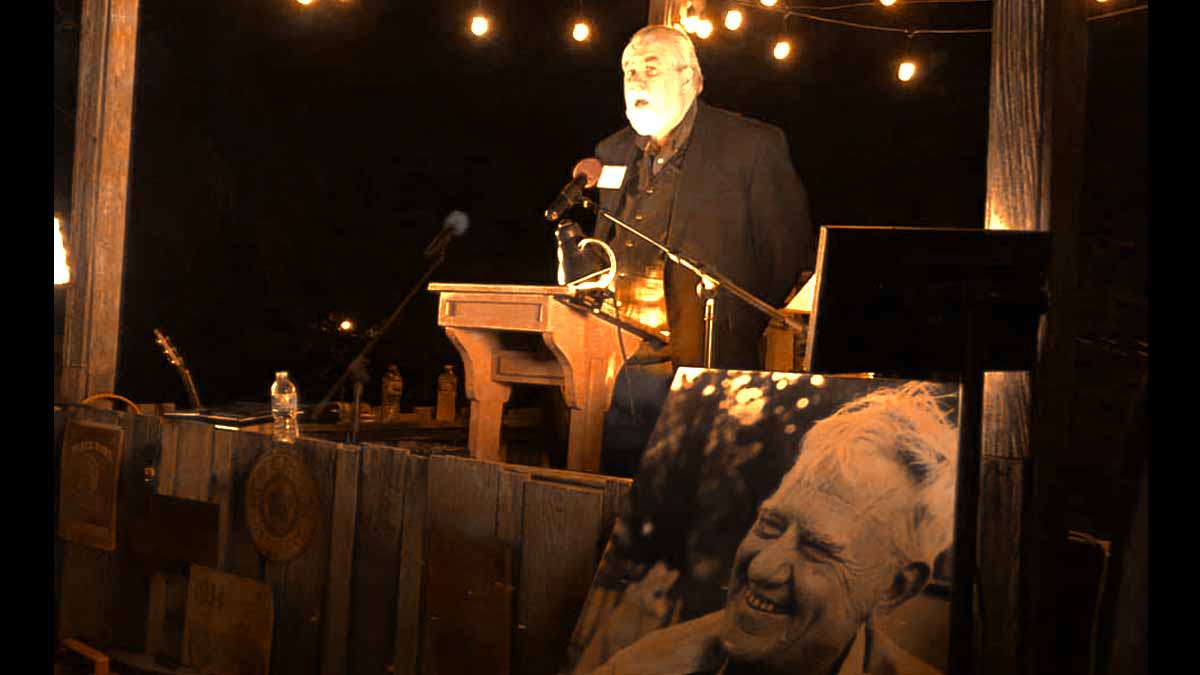 Dobie Dichos
On Friday, November 6, 2020, Deb and I enjoyed the hospitality of the good folks of Live Oak County when I spoke in Oakville, Texas, at the 10th Annual Dobie Dichos.
For a decade, Dobie Dichos, Inc. has been celebrating the work, life, and legacy of famed Texas folklorist J. Frank Dobie (1888-1964). The chili was tasty, the speakers informative, and the fellowship phenomenal. We would like to extend our heartfelt thanks to the directors, organizers, and all the people who work so hard to make Dobie Dichos happen each year.
Because of Madame Corona, it had been some time since I had been able to speak to an audience in person. We had a blast! For all of my followers who were unable to attend this year, please read my remarks in the article Dobie & Webb. Mark your calendars; this is one community festival you do not want to miss.
Postscript:
For those who do not know, dichos means sayings in Spanish!