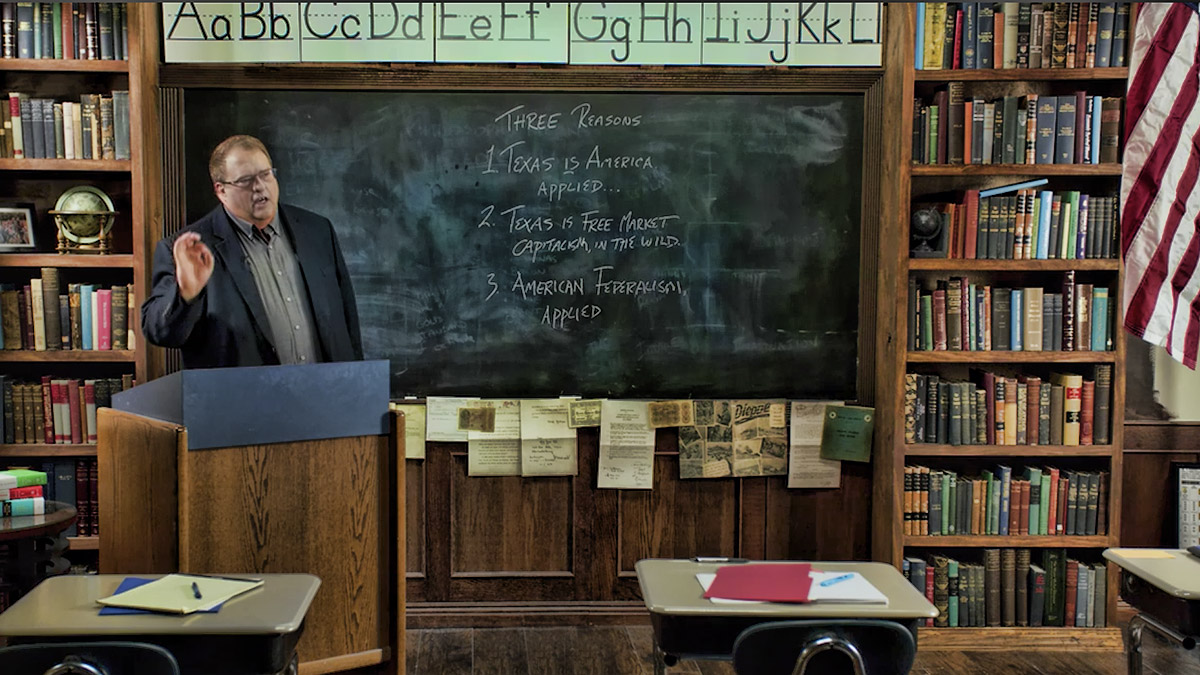 We have all heard it. How could we not have? It is a message repeated with the persistence of a metronome: "We now live in a global economy. We must, each of us, learn to think globally."
I agree.
A larger world exists beyond the Red, Sabine, and Rio Grande.
Nevertheless, I happen to believe that it is even more important that citizens have an understanding and appreciation of their own town, county, and state. Now, more than ever, Texas children require (and deserve) curricula that helps them understand and appreciate their rich heritage and traditions. Yet, most school districts neglect this vital responsibility.
My friend and colleague, Dr. Donald S. Frazier, is the Director of the Texas Center at Schreiner University in Kerrville, Texas. He is keeping the flame burning bright. In association with Hillsdale College, he has recently released a video that I urge all Texans to watch. In in, he illuminates — passionately, forcefully, and convincingly—the importance of teaching and learning Texas history and culture.
The novelist John Steinbeck wasn't even a Texan, but he knew this: "Rich, poor, Panhandle, Gulf, city, country, Texas is obsession, the proper study and the passionate possession of all Texans."
That, it is.
It is time for us to remember it—and to teach it.
Go to: Dr. Donald W. Frazier | Why Study Texas in Texas?