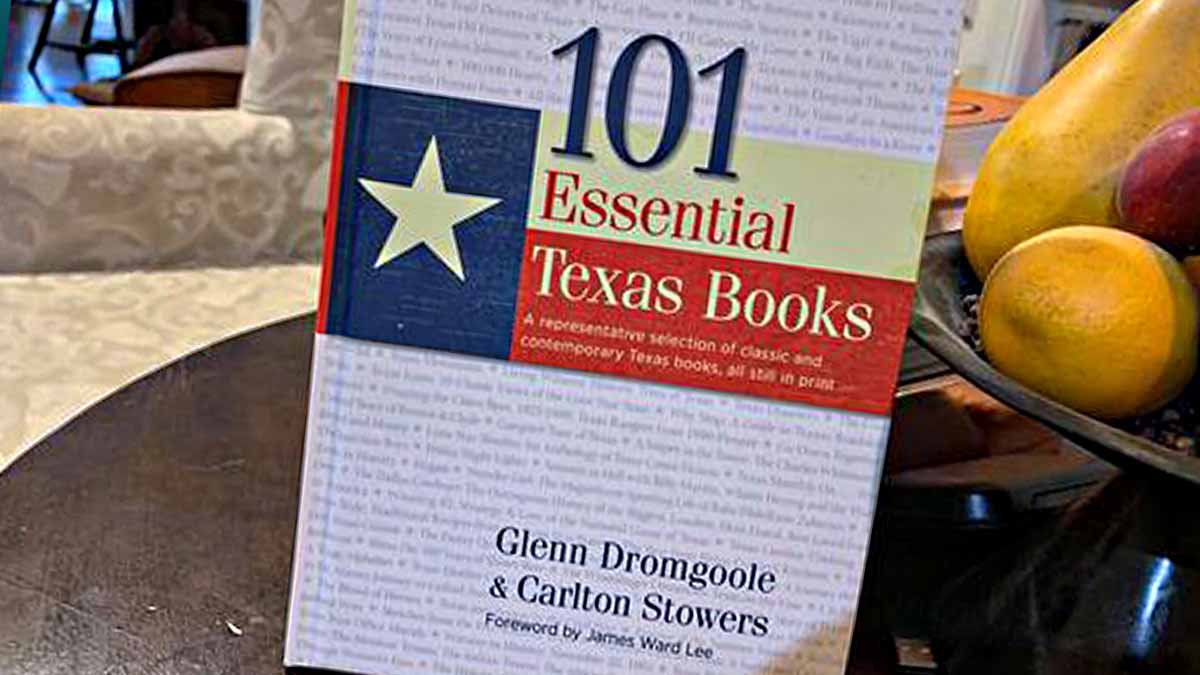 TEXIAN ILIAD Recognized as "Essential"
Some good news, friends and followers.
My 1994 book, TEXIAN ILIAD: A MILITARY HISTORY OF THE TEXAS REVOLUTION has been included in Glenn Dromgoole and Carlton Stowers's 101 ESSENTIAL TEXAS BOOKS: A REPRESENTATIVE SELECTION OF CLASSIC AND CONTEMPORARY TEXAS BOOKS, ALL STILL IN PRINT.
As James Ward Lee explains in his Introduction, "101 ESSENTIAL TEXAS BOOKS is the newest and best in a long line of bibliographies the Texas readers have seen come and go over the years. The books are in print, the page-length annotations are crisp and clear, and the choices are ones that further our knowledge of Texas writing."
The page-length annotation describing TEXIAN ILIAD appears below:
The title for Hardin's award-winning history comes from the observation of a French visitor who listened to the bigger—than-life tales of the Texas Revolution and called it a "Texian Iliad." In his recreation of the battles fought during the march toward statehood and freedom from Mexico's rule, the author examines each of the key events that occurred before and after the legendary and oft-chronicled battle of the Alamo—from the 1824 overthrow of the constitutional government by Santa Anna to his capture at San Jacinto.
And while the events of the Alamo and San Jacinto are given their proper due, Hardin does not overlook lesser-known events that were played out in Gonzales, Goliad, and Conception or the contribution of military leaders whose names are not well known.
Hardin doesn't shy away from pointing out the glaring mistakes and foolish plans designed and carried out by leaders on both sides of the conflict. TEXIAN ILIAD not only re-introduces the familiar players you've read about in history class but provides detailed accounts of military planning by lesser-knowns like Mexican General José Urrea.
Filled with illustrations, photographs, and maps, the book leaves no research avenue unexplored, all the while avoiding the historian's trap of writing strictly for an academic audience. This is Texas history for everyone.
I find the concluding sentence especially gratifying.
Heartfelt thanks to Messers Dromgoole and Stowers.
Click to purchase a copy of TEXIAN ILIAD from Amazon